Looking for a casual, affordable place in Quezon City where you can pig out after a long day at work? Well, search no more because Bossing's Grill at Ali Mall, Cubao has got you covered.
Bossing's Grill is brought to you by the same people who brought to you the famous Uncle Cheffy.
The UC Group is composed of: UNCLE CHEFFY – The Best Brick-Oven BBQ and Panizza; KUSE – Traditional Filipino Cuisine; Larry & Mau Diner; Bossing's Grill; Market Basket– Modern Dampa; Chefs' Barrel– Dining and Pub and the CHEFS QUARTER  CATERING SERVICES.
The restaurant has a rotating menu, but there are the regulars such as their signature Bacon Sinigang (how unique is that?). Here is a sample of what you might see if you decide to pay them a visit.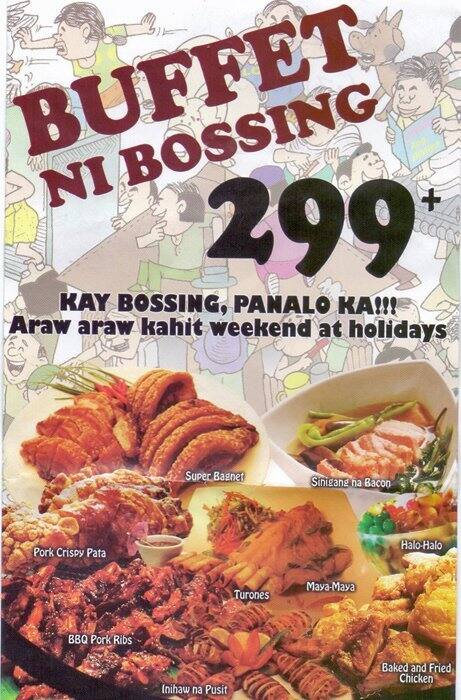 To go straight to the point, their food taste like your typical comfort food. It's not award-winning, but it will definitely satisfy your cravings and appetite for the night. If you're looking for a place to hang that serves super low-priced Filipino food, this place is for you. Super sulit sa 299! 🙂